The Regalis Underground is an exclusive member-only loyalty program that extends a 15% discount on every order placed for 1 year.
In addition to 15% in savings on all orders, members are the first to know about new product launches and exclusive deals through the Regalis Underground members-only newsletter.
This includes access to limited product drops, new caviar launches, and ultra-rare large white truffles.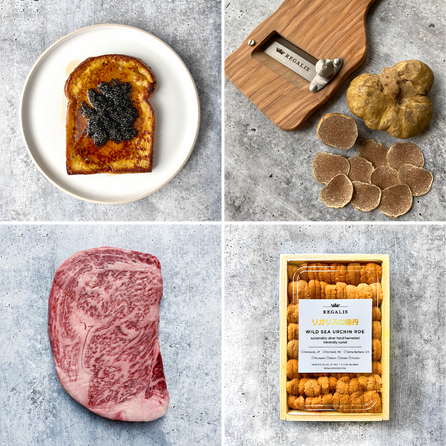 MEMBERSHIP DISCOUNT
$250 annually
The Regalis Underground is a once-yearly membership fee that will auto-renew one year from the date of purchase. This earns 15% off on every order placed throughout the year, and is non-refundable.