Preorder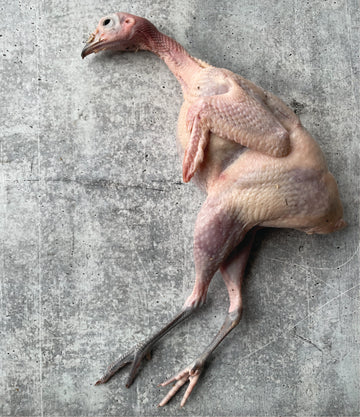 Chukar Partridge, New York Dressed
15% discount
on every order placed for
1 year
.
Learn more
Product availability
Pre-order
This item is sourced to order. When requested, we immediately contact our sourcing partner to guarantee it gets to you at peak freshness and quality. Depending on the item, wait time may vary.
Product Description
Since 1988, Bill and Rick have sustained an incredible reputation for their range of rare culinary game birds. Most famous for their Coturnix Quail, we are also thrilled this season to offer their Chukar Partridge, a bird seldom raised for culinary purposes in the United States. Its meat is white, mild, and subtly sweet, reminiscent of Cornish Hens or a more refined, clean, high-quality chicken. The leg meat offers a more succulently fatty flavor that alludes more assertively to the Chukar Partridge's status as an upland game bird (like Quails or Pheasants). Not quite as rustic or quintessentially gamey as our Coturnix Quail or Ring Necked Pheasant offerings, this is an excellent selection for tables with a wider range of palates to please, and its compact size makes it beautiful for individual portioning.
Rick and Bill Thompson are the brotherly duo behind this operation. They bring a rare culinary focus to their game birds, as the two have been in the food business for their entire lives, beginning their gradual evolution when Bill began raising pheasants in his backyard to supply local restaurants in Vermont. Once Bill developed some momentum, Rick began selling some of the birds to restaurants in Philadelphia and Boston, and eventually the two combined forces outright, purchasing a 75-acre farm in 1998 in Springfield, Vermont. Here, they continue to maintain their breeding stock of Quail, operating a hatchery that allows them to take care of them from birth to harvest. 
14 oz. average per bird. 
New York Dressed (Plucked, Guts and Blood Intact)
Offered as whole birds. 
How It Arrives
Fresh
This is a freshly harvested, perishable item that we recommend utilizing promptly upon arrival.
Shipping Policy
Perishable
This item will be overnighted to you in order to maintain its quality. If any item in your cart is perishable, your entire order will be overnighted. Exceptionally large shipments may incur additional charges.